Meet Reannon, August's Employee of the Month, Plus, get 20% off her selected products all month long!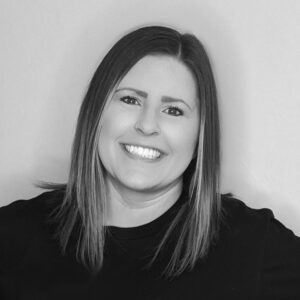 Reannon is a Level 5 Hair Stylist at our New Berlin location.
Why do you think you decided to become a hair stylist?

I started doing hair for friends in high school, inspired by one of my best friends!  She went into the medical field and I went the hair route!

When did you start working at Haven?

I started at Haven about a month after they opened!  I previously worked with Carley at another salon, and when she decided to move on, I knew I was following!

What is your favorite thing about working at Haven?

Aveda!!  Also the way we treat our guests with extra special care and moments of wellness.

What are the skills you find are required to succeed as a Hairstylist?

Consulting, listening to the guests needs, and a nice firm scalp massage 😉 this leads to pre-booking and pre-booking is the foundation of success.

In an industry that is constantly growing and involving what is a classic haircut you think will stand the test of time?

Hands down, the short bob, think Jackie O… timeless classic.

What color technique do you think is perfect for summer?

Highlights!!!  Even if it is just a few around the face. It will really brighten up a guest's look!

What are your 3 must have at home hair care products at Haven right now?

Nutriplenish Leave-in Conditioner 
Phomollient Styling Foam
Texture Tonic 
Get 20% off Reannon's product picks all month long!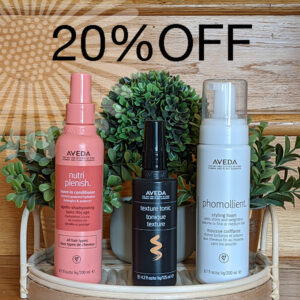 Plus!! Spend $65 in retail and choose your complimentary travel-size gift!
Botanical Repair Strengthening Leave-in Treatment
Nutriplenish Leave-in Conditioner
Invati Revitalizer