Meet Jessica, June's Employee of the Month, Plus, get 20% off her selected products all month long!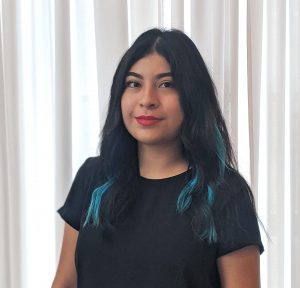 Jessica is a New Talent Hair Stylist at our New Berlin location.
When did you start working at Haven?

I started working at Have Salon back in July of 2020.

What's your favorite thing about working at Haven?

I love the location and people I work with especially.

What is your favorite color technique to use when working with clients?

My favorite thing to do would be highlighting and doing balayages.

Do you have a favorite fashion color for the hair?

My favorite fashion colors are turquoise or magenta.

What do you think is the most important haircare step at home?

The most important haircare steps for me at home would be a leave in conditioner and heat protectant.

What are the 3 products that you love?

My absolute favorite products are Nutriplenish Leave-in Conditioner, Heat Relief and the Nutriplenish Oil. They are a must as we get into the summer months. I hope you enjoy them too!
This entire month, receive 20% off Jessica's favorite products! In-salon only. Also going on this month. spend $60 in retail and receive 2 complimentary Hand Relief Minis.