Meet Maura, July's Employee of the Month, Plus, get 20% off her selected products all month long!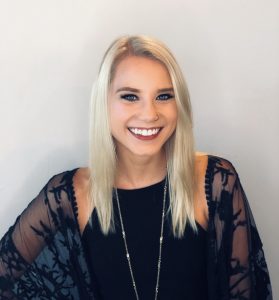 Maura is a Level 2 Hair Stylist at our Muskego location.
When did you start working at Haven?

I have been working at Haven for two years.

Where did you go to cosmetology School?

What are the skills you find are required to succeed as a hairstylist?

The skills I find that you need to succeed as a hairstylist is being creative and open minded.

What is your favorite styling tool?

A curling iron. I always love adding a little wave to everyone's hair.

What are the 3 must have products that you have at home?

Botanical Repair Conditioner, both their leave-in and regular conditioner! I also use Nutriplenish Shampoo
This entire month, receive 20% off Maura's product picks!
Sap Moss Weightless Shampoo + Conditioner reinvigorates dry, lifeless hair.
Wake up to glowing, visibly sculpted skin with this rich moisturizing night cream that visibly transforms skin as you sleep with tulasara's firming sleep masque.In-salon only.
20% Off all Month Long!